Ever wondered about life before India achieved independence? How people lived under oppression, fighting their way through? It's bone-chilling. Today, we cherish freedom, Whether by parents, siblings, partners, or relatives, everyone yearns to live and speak freely. The constitution of India grants freedom of speech and expression as a fundamental right. But this cherished life wouldn't be possible without the struggle led by India's top 10 freedom fighters. These great souls fearlessly devoted themselves to the motherland, making remarkable contributions to the country's freedom movement. Let's explore the list of freedom fighters of India and their profound impact on our nation's history.
A list of the freedom fighters of India
In India's darkest and the toughest era of British rule, there were several freedom fighters, both male and female, who fought against the British Raj and played a pivotal role in making India free in the year 1947. Here, we present the Top 10 freedom fighters of India, who fearlessly fought for the nation and left an indelible mark on its history.
1. Mangal Pandey
Mangal Pandey, one of the  first freedom fighters in India, inspired his fellow Indians with the powerful phrase "Maro Firangi Ko." His courageous uprising catalyzed the 1857 Great Rebellion and the Indian Mutiny, also known as India's First War of Independence. He played a key role in motivating young Indian soldiers during the Sepoy Mutiny, leaving a lasting impact on India's fight for freedom.
2. Jawaharlal Nehru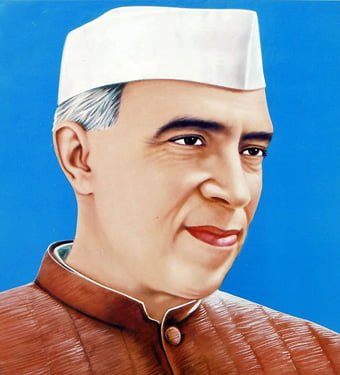 One of the top 10 freedom fighters of India, Jawahar Lal Nehru was born on November 14, 1889, in Prayagraj, where he earned the endearing nickname "Chacha Nehru." His fervor for independence was greatly influenced by Mahatma Gandhi's endeavors to free India from the British. Starting as a lawyer, Nehru rose to prominence as a politician and advocate for Indian independence. He actively participated in the war for freedom and eventually became the President of the Indian National Congress. When India achieved independence, he was appointed as the country's first Prime Minister. His affection for children led to the celebration of his birthday as Children's Day.
3. Rani Lakshmi Bai
Rani Lakshmi Bai, also known as the "Rani of Jhansi", holds a significant place as India's Top 10 freedom fighters, she was a warrior who deeply influenced the minds of the Indian people. Her bravery inspired many to rise against the alien rule. She courageously fought as a male during the Revolt of 1857 and valiantly met her end on the battlefield while battling the British forces.
4. Sardar Vallabh Bhai Patel
Sardar Vallabh Bhai Patel, one of  India's Top 10 freedom fighters, born on October 31, 1875, earned the titles "Iron Man of India" and "Bismarck of India" for his exceptional bravery and leadership from a young age. Despite being a lawyer, he left the legal profession to fight for India's independence. After India gained independence, he became the country's Deputy Prime Minister and diligently worked towards integrating princely states into the Union of India.
5. Sarojini Naidu
One of the most incredible female freedom fighters of India was Sarojini Naidu, the first woman president of the Indian National Congress who played a pivotal role She carried Gandhiji's message of nonviolent movement to the USA and assumed leadership when Gandhi was arrested in 1930. Upon returning to India, she actively participated in the freedom struggle and was elected President of the United States Congress in 1932. In 1916, she co-established the Home Rule League with Bal Gangadhar Tilak, aiming to attain the Dominion of India.
6. Bhagat Singh
Born into a Sikh family of independence warriors in Punjab, Bhagat Singh became a renowned Indian revolutionary and a controversial figure who proudly martyred himself for his country. He actively participated in the non-cooperation movement in 1921 and established the "Naujawan Bharat Sabha" to instill patriotism in Punjabi youth. At the young age of 23, British colonizers executed him by hanging.
7. Subhash Chandra Bose
One of the famous freedom fighters of India, Subhas Chandra Bose, popularly known as Netaji, was born in Orissa. He joined the Indian National Congress and was a part of the civil disobedience movement. When Gandhiji's non- violent approach didn't resonate, he sought help in Germany and  established the Azad Hind Government and INA, He began personal training and supervising all freedom fighters. In addition, Netaji is celebrated for his involvement in the Non-cooperation Movement and leadership in the INA.
8. Lal Bahadur Shastri
Lal Bahadur Shastri, one of India's Top 10 freedom fighters, was born in 1904 in Mughalsarai, Uttar Pradesh. After India gained independence, he continued as the Home Minister before becoming the second Prime Minister of India in 1964. He was a quiet but active freedom fighter, who actively participated in Mahatma Gandhi's Salt the Earth Civil Disobedience Movement, Satyagraha Movement, and Quit India Movement, enduring imprisonment for his convictions.
9. Savitribai Phule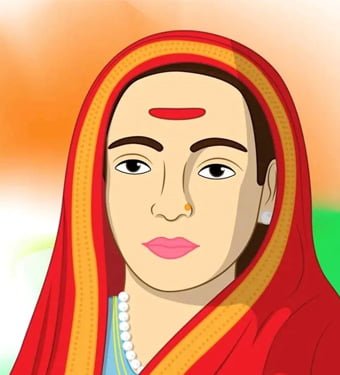 Born on January 3, 1831, Savitribai Jyoti Rao Phule emerged as a prominent reformer, educationalist, and poet in Maharashtra. India's first female teacher, she actively advanced women's rights alongside her husband, taking the initiative to establish the first modern Indian girls school in Pune. She passed away on March 10, 1897 in Pune, Bombay Presidency, British India (present-day Maharashtra, India)
10. Maulana Abul Kalam Azad
Maulana Abul Kalam Azad's dedication to the nation extended beyond India's independence. Participating in India's independence movement at the young age of 16, he remained an active figure throughout his life. As Congress President, he spearheaded the Quit India Movement. In recognition of his contributions, he was honored with the Bharat Ratna in 1922. Later, in 1947, he became India's first education minister. Serving the nation for over 50 years, he left a remarkable legacy and passed away on February 22, 1958.
11.Mahatma Gandhi
Mahatma Gandhi stands as the cornerstone of India's Top 10 freedom fighters, an emblematic figure in the country's quest for independence. His leadership in championing nonviolence and civil disobedience galvanized a movement that transcended borders, leaving an indelible mark on the world.
Going beyond political realms, Gandhi's philosophy embraced social reforms and economic self-sufficiency. His teachings underscored the significance of harmony, truth, and self-discipline. His relentless endeavors to nurture communal harmony and eradicate untouchability showcased his vision of a fair and just society.
Despite facing adversity, Gandhi's unwavering commitment to nonviolence defined his stance. His influence surpassed borders, igniting movements for civil rights and social justice across the globe. Gandhi's legacy remains a powerful testament to the transformative potential of peaceful resistance and the enduring quest for justice.
To Sum Up
India's Top 10 freedom fighters were fearless and devoted individuals who played a crucial role in shaping the nation's destiny. Their extraordinary courage, sacrifices, and leadership during the darkest era of British rule inspired millions of Indians to fight for independence. Each of these iconic figures, from Mangal Pandey's uprising to Maulana Abul Kalam Azad's lifelong dedication, left an indelible mark on our history.
As we cherish our freedom today, it is essential to remember the immense struggle and sacrifices made by these great souls to secure our nation's freedom. Their legacies continue to inspire us to uphold the values of unity, equality, and freedom. We owe a debt of gratitude to these remarkable individuals for their unwavering commitment to the motherland, India. Their stories serve as a timeless reminder of the power of courage and determination in shaping the course of history.